Došlo mi je jutros pismo za potvrdu adrese i ne mogu vjerovati, sat vremena pokušavam shvatiti u čemu je problem i ne vidim.
Dakle jasno piše, idite na https://www.google.com/verifymybusiness
Prijavite sa sa vašim računo
unesite kod.
Visit Google My Business and sign in.
Click Manage location on your business listing to access your dashboard.
Click the Enter code button in the blue banner at the top of the page.
Enter the 5-digit verification code from your postcard in the "Code" field.
Click Submit.
Nakon što se prijavim dobijem ovo, piše da ne čekam nikakvu potvrdu.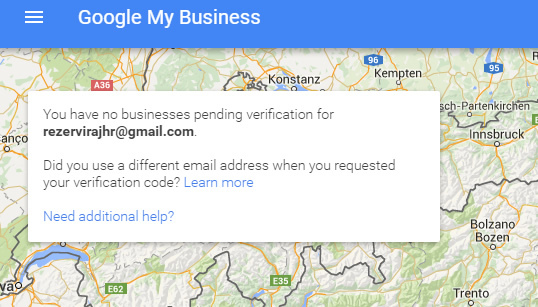 No kada se preko google+ ipak prijavim na stranicu mog bussinesa dobijem ovo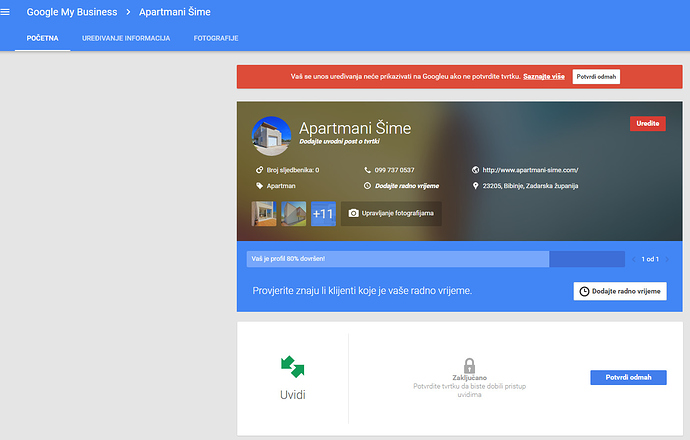 I kada kliknem na potvrdi odmah dobijem ovo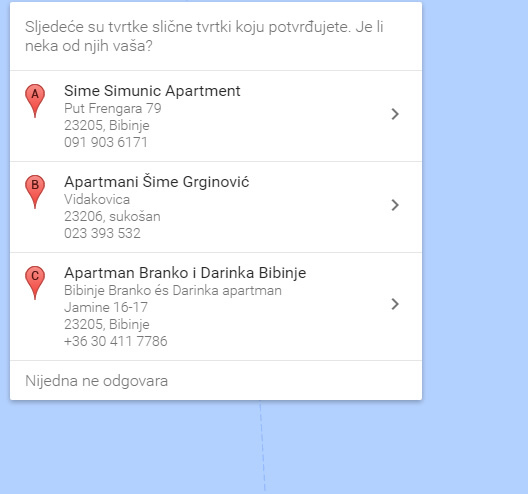 Očito se radi o nekakvom bugu, stalno me vodi u krug.