Gledajte ovo:
https://www.linkedin.com/in/tomislav-karamarko-1163094b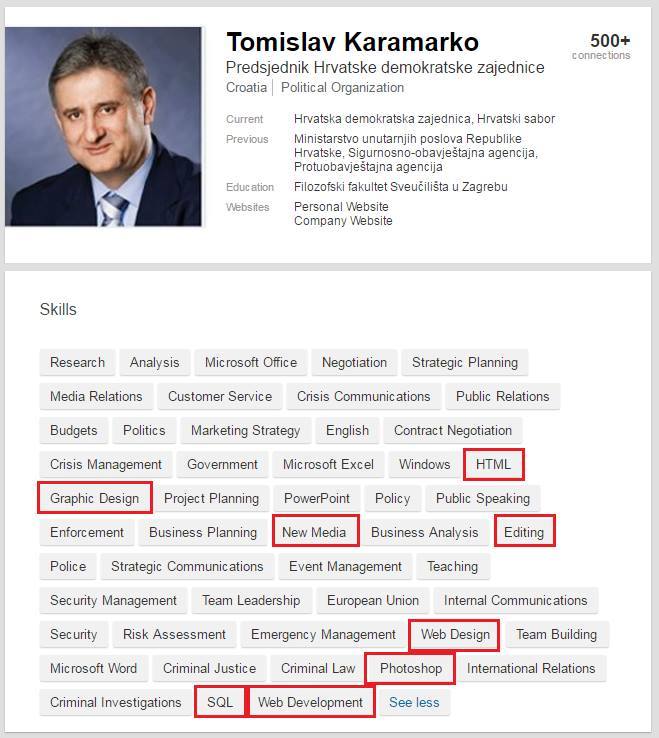 Možda ima neke igrice123 domene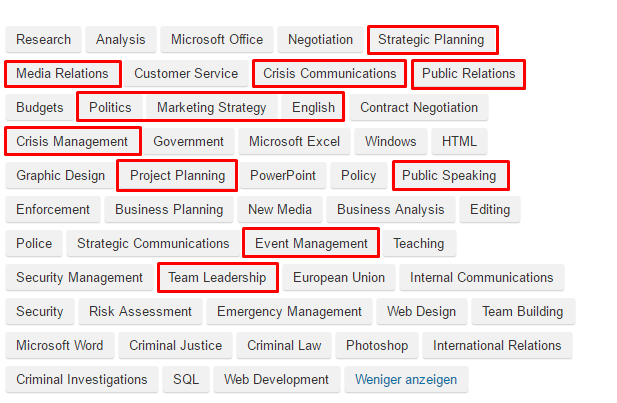 Meni su ove samo dokaz da na LinkedInu mozes napisati svasta i da to nitko ne provjereava.
Pa sta mislis da nije dobar Team leader?
Covjek muze pare sa strane od kompanije koja muze pare iz hrvatske, cijeli HDZ je uz njega, a vjerujem da su opet izbori opet bi dobio 40% ako ne i vise minimalno. Meni to govori da je on itekako dobar team leader ili mozda je lako vuku voditi ovce?
odličan mu je Public relations kao sto linkedin kaze
da nekak nevidim kaj je tu sporno i zas covjek nebi to mogo znat… novinari lesinare sa svim i svacim imalo smisla ili ne…vjerovatno zna i cirilicu i voznju biciklom a vjerovatno i pliva hahah
Idealan za domace klijente

a i zna brojat do 76

4 + digitalizacija

Ovaj "karamarko" je turskog porijekla?
Kara na turskom znaci crni - crni marko
Kara ima vise znacenja, meni je najdrzae, JebacMarko ili KurcovMarko. Hahaha.