imam problem kod instalacije Pythona…bolje rečeno instalira se bez problema no zaslon mi nakon otvaranja izgleda ovako: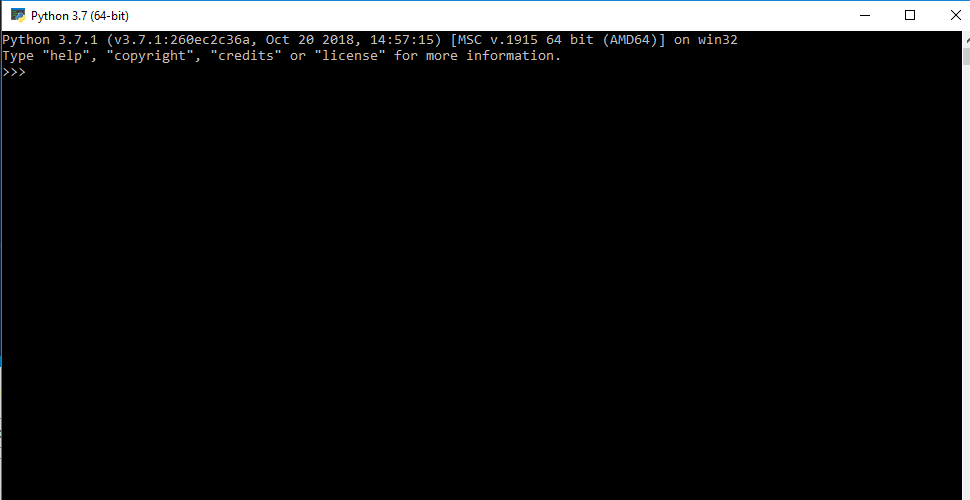 Kad napišeš
print("5 + 2 = ", 5+2)

i lupiš Enter, ima li pomaka?
Ja ne vidim da je tu neka greška. Na šta se konkretno žališ?
hmmmm…sučelje mi nije isto kao kod frenda pa mi kao početnici nije jasno.
znači, ti misliš da je ok?
ne znam na šta misliš? da li ti je problem sučelje? misliš li na software Anaconda
pomoću ovog softwarea možeš raditi u pythonu, to se koristi na fakultetima koliko ja znam
Python ti je instaliran, i sasvim normalno radi.
Sad se baci na ucenje

Oprosti, molim te samo me zanima zasto ucis pyton? Tko to trazi? Samo me zanima da nesto ne propudtam?
Evo mozda ti ja mogu dati moje misljenje

Relativno je jednostavan jezik za uci u progamiranje
Vidjam oglase na Stackoverflow-u vezane za Python Developere
Machine Learning - ovdje je python dosta zastupljen
itd…
Python je dosta trazen, meni se ne svidja kao jezik.
To je to sto se tice pythona

keep it simple i kucaj

Python mi zapravo treba da pojasnim nećakinji (7. razred) neke stvari


A ako kažete da je to-to, po poslanim isječcima…onda stvarno moram zagrijati stolicu

Nauči nećakinju razmišljati, jer ako nema razvijenu logiku , badava bilo kakvo objašnjavanje bilo kojeg jezika.
Nekih 1 % ljudi po generaciji su sposobni za programiranje.
Neznam zašto se to gura u škole, programiranje je trebao biti kao izborni predmet, u 5. r. obavezni, nakon toga selekcija i tko prođe pohađa programiranje kao izborni.
Ako zapne, piši ovde problematiku.
Python je odličan jezik. Vrlo jednostvno se može složit što god zamisliš. Evo naprimjer instaliraš si flask i sqlalchemy kao orm nad bazom prikopčaš se na mysql, postgresql i evo jednostave stranice. OpenCV jedan od meni najdražih librarija za modificiranje slika se također u par linija koda u pythono složi.
P.s. => Nova verzija jave više nije open-source nego se počinje naplačivati.
Opensource nema veze s naplatom.
Moze nesto biti open source, ali za produkciju treba licenca koja kosta.
@jorgovan. Tocno kazes… ali ako nesto ostaje samo na tvojoj lokalnoj masini (za svrhu developmenta) bez da isporucis klijentu od cega da zivis


Pa oni koji vrte javu, vrte je na aplication serveru koji kosta.
Naravno oracle tu ima konkurenciju i ode dio kolaca red hatu, ibm-u i sl.
Zato sad neke firme rade migraciju sa jave i ruby-a na go lang, php ili .net.