Sta znaci FQDN treba mi hitno posto instaliram Zpanel pa mi trazi FQDN hostname
The FQDN consists of two parts: the hostname and the domain name. For example, an FQDN for a hypothetical mail server might be mymail.somecollege.edu
Momak, nemoj se ljutiti - man' se ćorava posla
Pročitao sam par tvojih postova i sve je kristalno jasno.
Znači:

Da barem nauči odabrati pravu kategoriju.


On bi još i programirao.

Ne nisam ja taj pogresnog si vidio
Pa ne gledam gdje stavljam samo objavim
To ti (vrlo) blago rečeno, nikako nije mudro.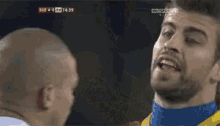 haj ga banujte platit cu vam
Zdravo .
Instalirao sam ZPANEL i sad kad mi neki hoce uci na njegov korisnicki racuna ne moze pristupiti iz neke druge drzave jer nije konektovan na moj internet(LAN) pa jel mi mozete reci kako da otovrim portove za ta sranja i za putty i za zpanel i za sve sto je potrebno za web hosting FTP…
Hitno!
Hvala vam na podrsci.
To ti misliš na svoj računalu doma imati?
Ušteti kune/marke/eure/dolare i uzmi VPS…
P.S. - no hard feeling